Amnesty Group 492, Snohomish County, WA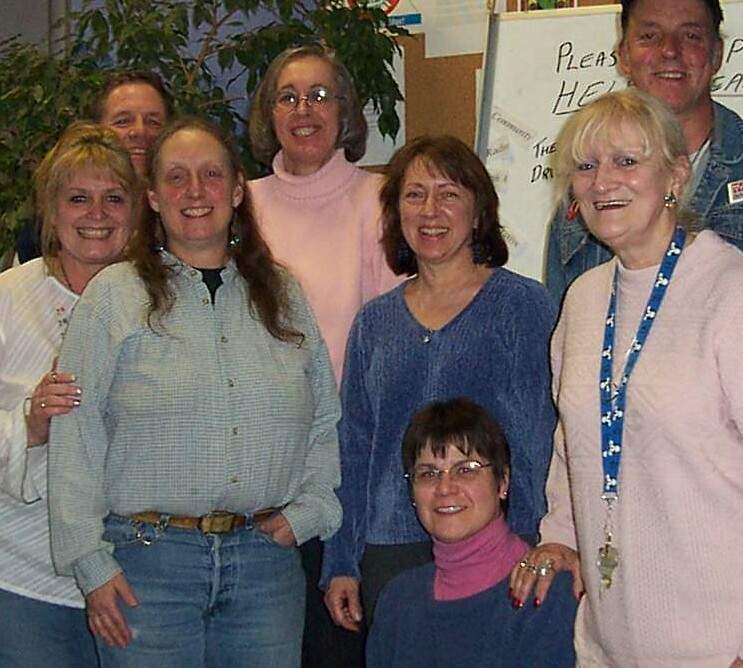 From front left, clockwise: Nancy, Donna, Nick, Ann, Dan, Marylin, Leslie, & front row is Lennie Rae
Group 492 and a couple of visitors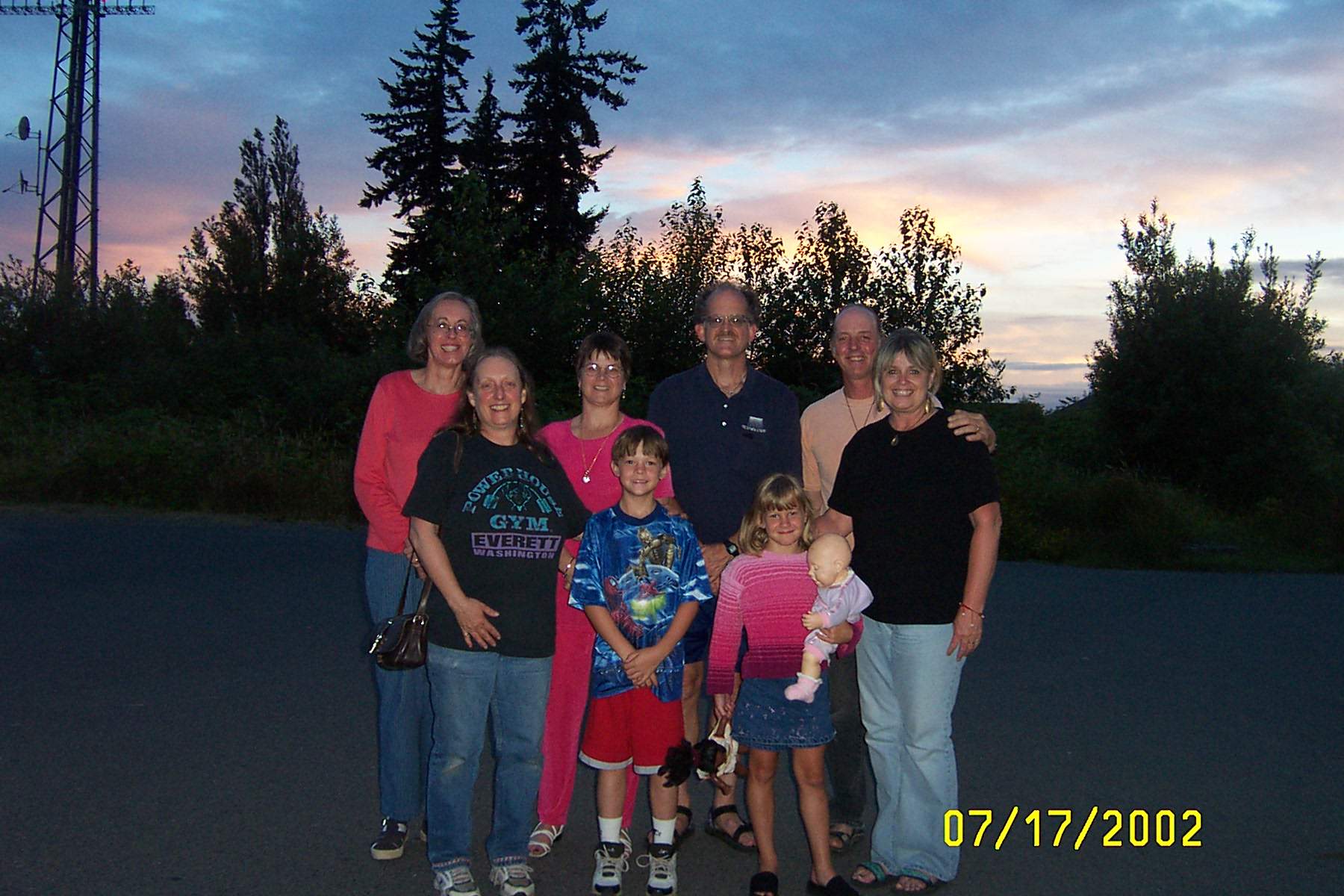 Grandkiddies, Aaron and Hannah, visiting. Alysia was taking the picture
Group Members:
Dan and Donna Kroener-Coordinators
Nancy Sosnove-Government Action Network Contact
Ann Paul-Prisoner of Conscience Contact
Leslie Jawando-Freedom Writers Contact
Daniel Kroener-Death Penalty Contact
Nick and Jeanne Aldrich
Marylin Davis-Glover
Lennie Rae and Fred Murray have moved away but continue to be active.
Group Summit Meeting in Seattle, November 2002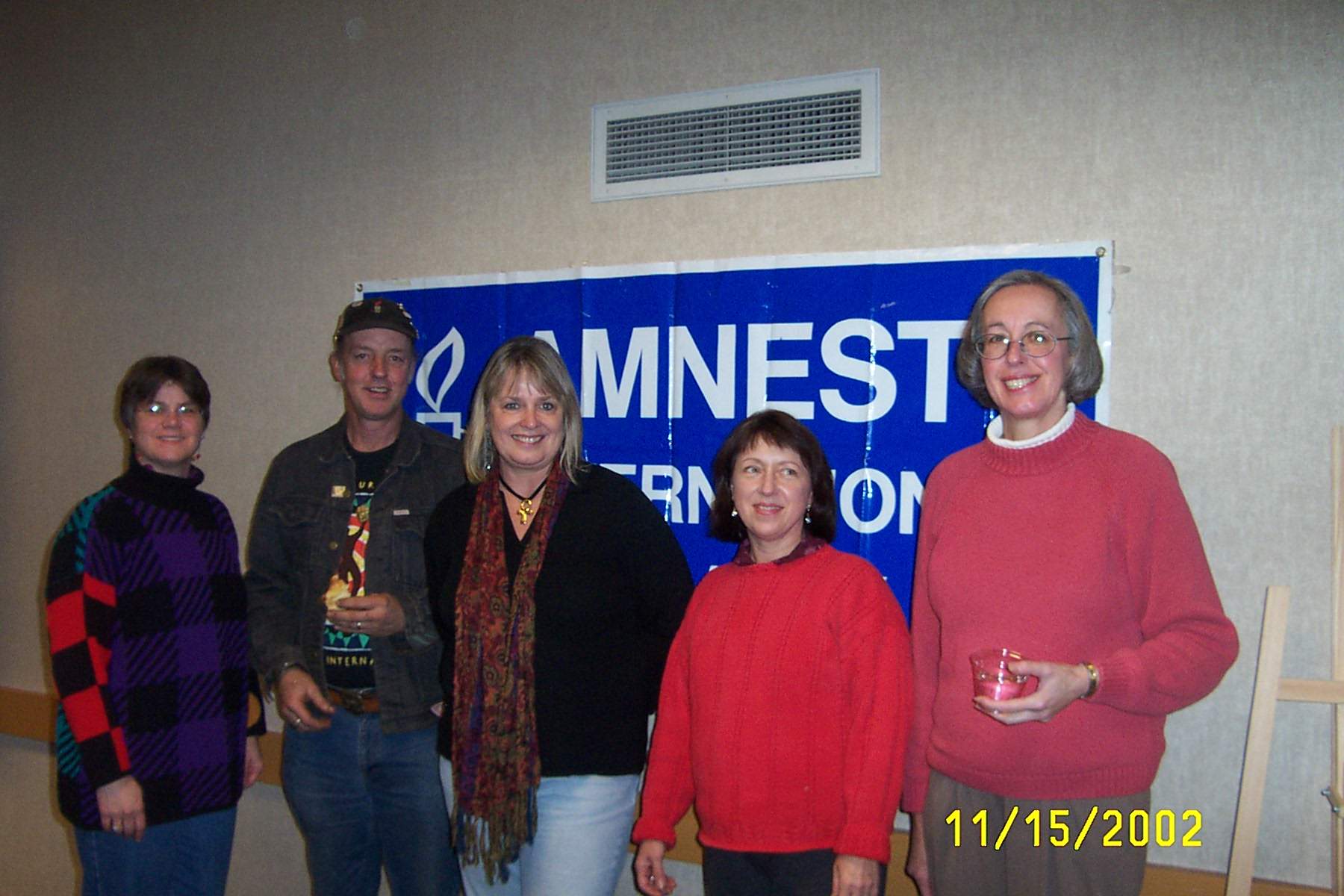 Some of Group 492, L to R: Lennie Rae, Dan, Donna, Leslie, and Ann
Tracy Chapman at Marymoore Park, Redmond, WA
Dan and Donna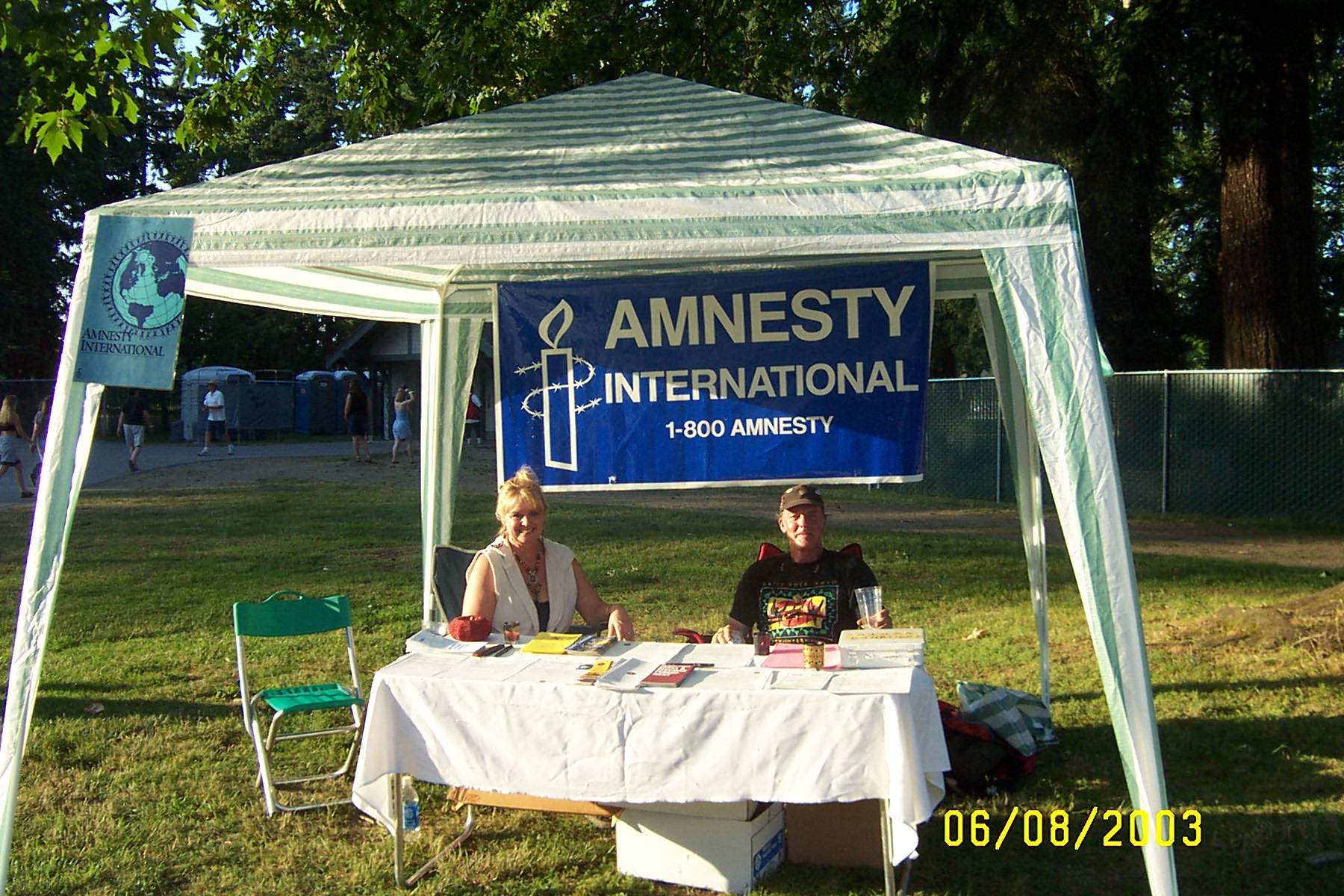 Here we are tabling the Tracy Chapman Concert.
Rachel, A Volunteer
This is Rachel going over the different petitions and signing
Dan and an interested young adult
Dan is explaining one of the current Human Rights Issues
Dan and Donna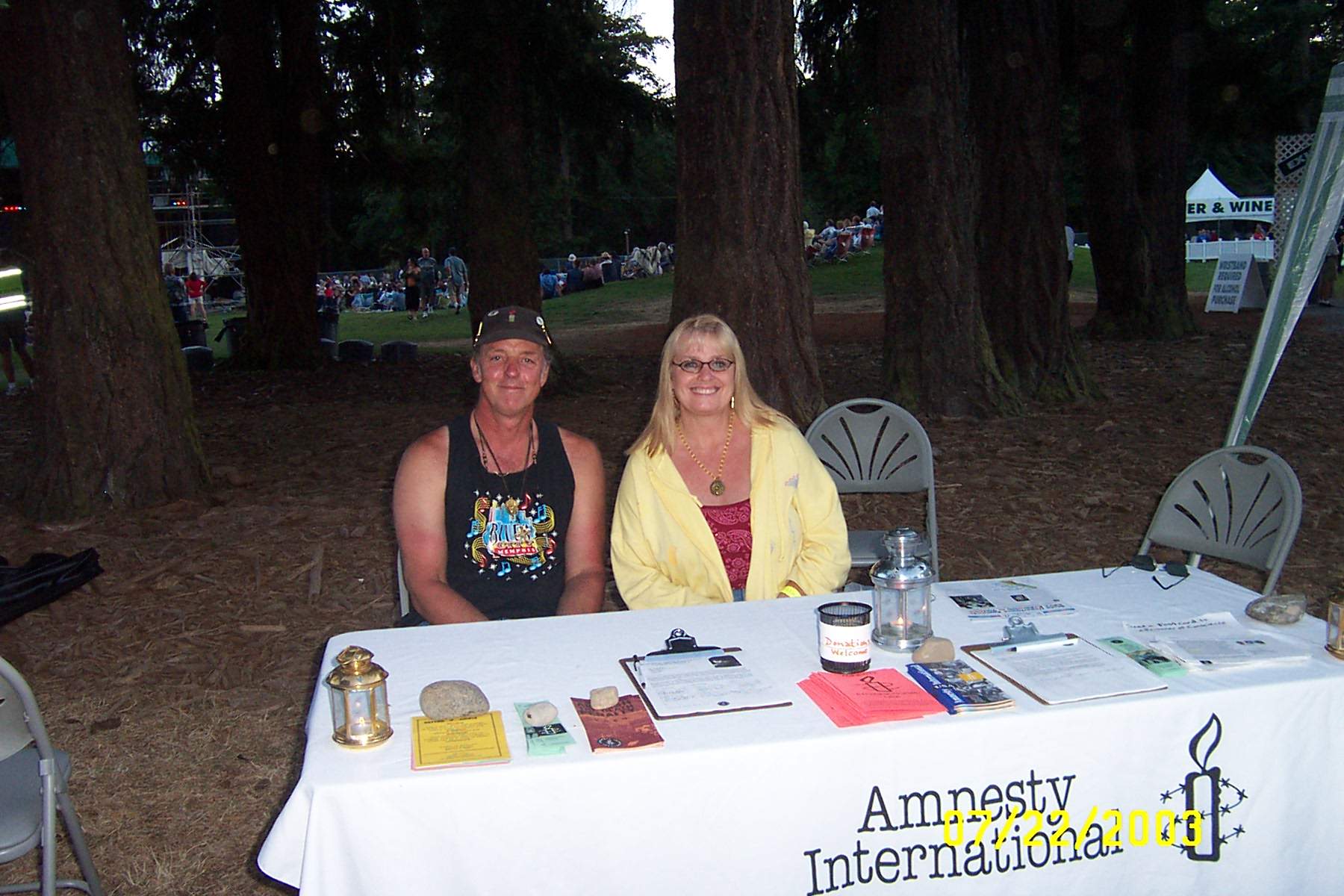 Tabling for Amnesty International at the Crosby Stills and Nash Concert, July 22, 2003
The Guacamole Fund Organization assists environmental, social change, cultural and service organizations by facilitating, organizing and producing benefit concerts, rallies, receptions and media campaigns. Our work involves identifying issues that are important and timely to the social change and environmental process, researching organizations which are actively involved in these issues and bringing information to the attention of members of the entertainment community. The Guacamole Fund also serves as a sounding board for ideas and acts as an organizational and information service for members of the celebrity community and commercial production entities. We are often asked by musicians and managers to assist in the evaluation of proposals they have received and/or produce or to coordinate events for issues and organizations to which they are already committed. On occasion, we also solicit donations directly from the entertainment community for smaller non-profit community based groups. Whenever possible, we involve local community activists in our work. We believe in the community event, which means that members of the community may play a significant role in the organizing of the actual event. Many of the skills that are necessary to produce an event are the same skills required in community organizing work. The Guacamole Fund takes responsibility for the production and promotion of an event as well as the appropriate accounting. We also act as the liaison between the local organization, the artist, the venues and commercial entities. Our staff members have coordinated events ranging from very large outdoor rallies with an attendance of in excess of 800,000 people, to benefit concerts in stadiums from 30,000 to 100,000, arenas from 2,500 to 20,000, concert halls and theaters from 600 to 6,200, and receptions from 75 to 250. Believing that the press generated by an event should focus on the issues, the organizations and the artists involved, the Guacamole Fund does no press nor interviews about itself. We network with a wide variety of individuals and organizations from both the activists and entertainment communities and consult with them on media and fundraising strategies. Guacamole Fund members have played significant roles in over 900 educational, environmental, cultural, social change and service events since 1973.